Dear Friends,
Let me start by saying that I'm not great at creating social content but this is something I plan on working on as I progress further down this path and I truly appreciate anyone that is taking the time to read this post!
Thank you to everyone who has taken the time to read my debut novel Ash and Sun, it means a lot to me that people have been enjoying it. That said, I have some things to announce, this past year has been busy and I finally get to announce some new projects I've been working on.
Currently, I'm in the final stages of editing for my next novel titled Atlantis. It is a speculative fiction thriller about JFTX (Joint Task Force X) operative, Clive Davie, who is sent to a mysterious, technologically advanced, floating city in the middle of the Atlantic Ocean built by a billionaire genius Grace Alice. His task is to discover what is happening in this city and if the rumours of a mysterious weapon, code-named Blue Crest, can topple the world as we know it. To make matters worse, he only has twenty-eight days to figure it out. As his time dwindles and Clive discovers more about the technological and societal advances of Atlantis, he is forced to consider whether he is on the right side, or if he is simply being lured into this new world's false sense of security.
I am also thrilled to share with you the cover art for this project created by the brilliant and talented R. Whittwham who never ceases to amaze me with her creative prowess.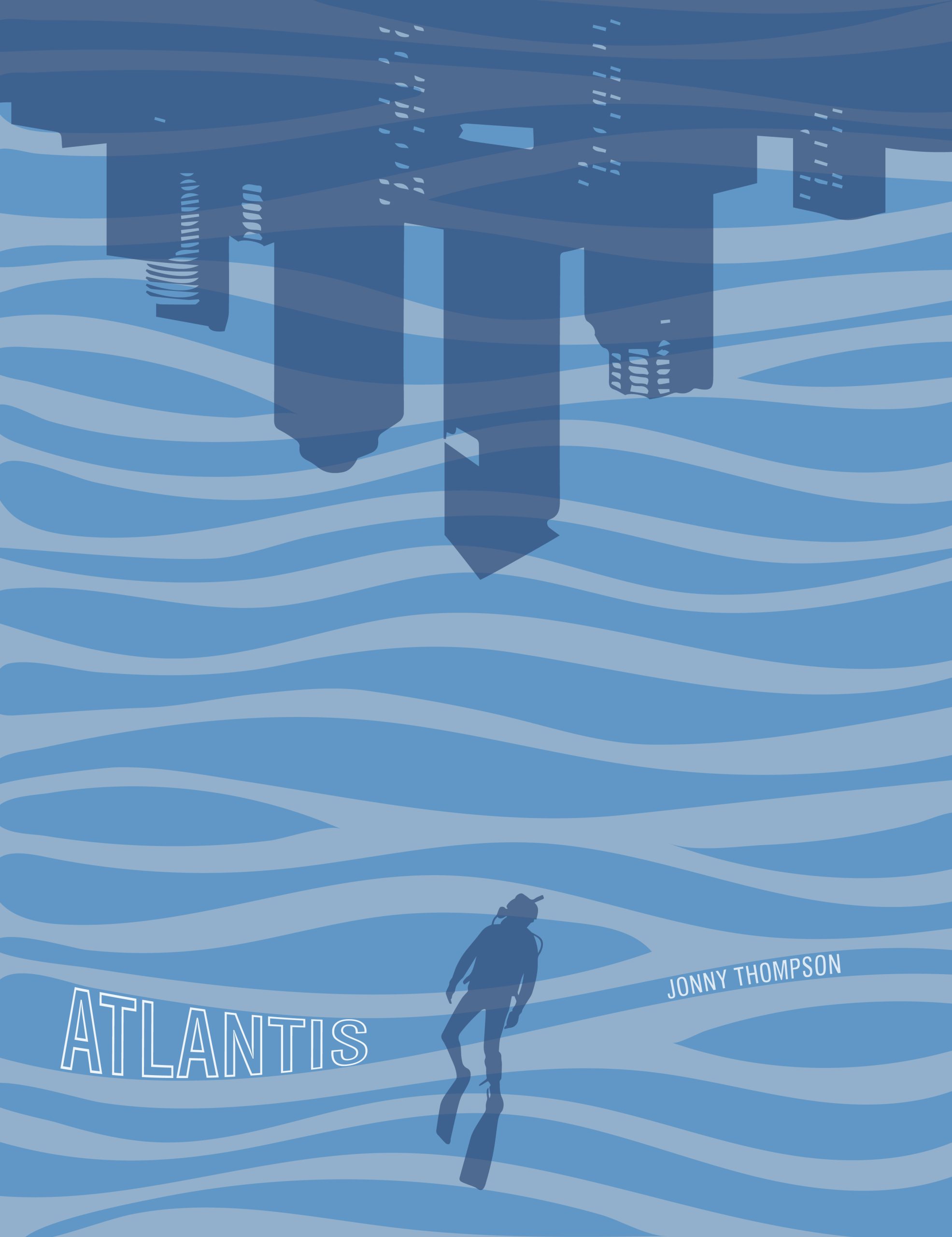 This book will be shortly followed up by a project that's inspired by the time I recently spent back home in my hometown of St. Marys, ON. I thought it would be fun to write something that shared a little history of the town. Despite being set in 2012, this book is 100% fiction, all of the people in the story are fictional and although some of the locations are loosely based on some places in town, nothing is named directly.
The Limestone Manor is a cozy mystery about retired Toronto police detective Cliff Shaw as he reluctantly returns to his hometown of St. Marys, ON, after a fifty-year hiatus. Brought back under a very misleading promise of independence and cheap accommodations, Cliff steps off the train into a murder investigation. As old habits die hard, his keen observations and years of experience only succeed in dragging him further into a case and a town he immediately regrets returning to. Despite himself, Cliff discovers he has one week to save a town he'd long ago turned his back on, and possibly even worse, see if he wants to forgo his life of solitude to live instead with five other octogenarians who seem to have a knack for solving murders.
I look forward to sharing this book soon!
Lastly, I have finished early drafts of two more books and some of you may be excited to hear one of those books is Part 2 of the Ash and Sun series titled Firefly. The other is a Young Adult novel, temporarily titled Celestial Academy, a series I've been thinking about for over eight years. So I'm excited about that! With these completed, I'm planning to get started on Book 3 of the Ash and Sun trilogy with a tentative plan to release these books throughout 2024.
If you've made it this far, thank you for reading. I look forward to updating you again soon! Please, keep your eyes peeled for Atlantis and The Limestone Manor coming into your news feed soon!
Happy reading,
Jonny Thompson
P.s. I'll try to be better at updates.